A few weeks back we visited the studio of London based artist Louis Masai, who was then busy preparing his solo show "Missing". The time has finally come and we headed down to the Crypt Gallery to see the result.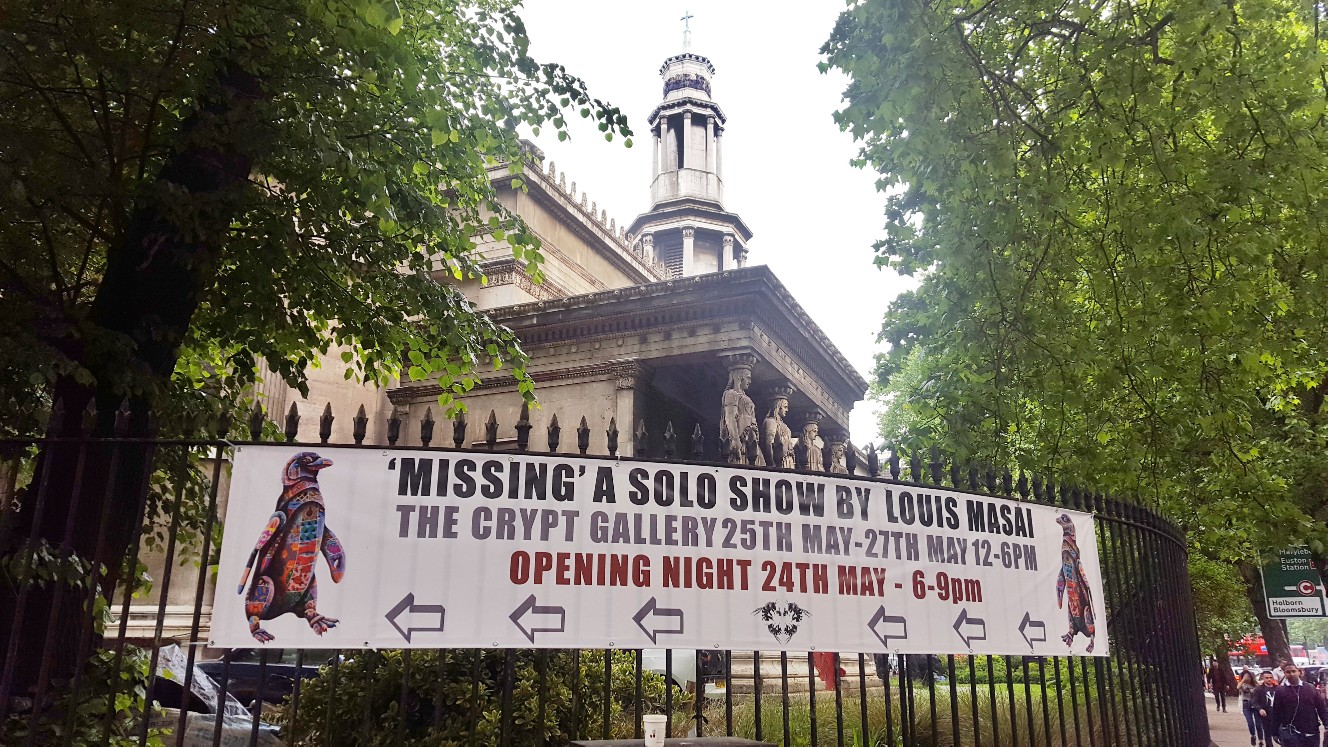 If you've never visited this space, you'll be pleasantly surprised – it is what the name says, a crypt under a church and has the expected ambiance of such a venue. It was the perfect choice for what Louis set out to do: a mix of painting, sculpture and installation, with all its niches and corridors.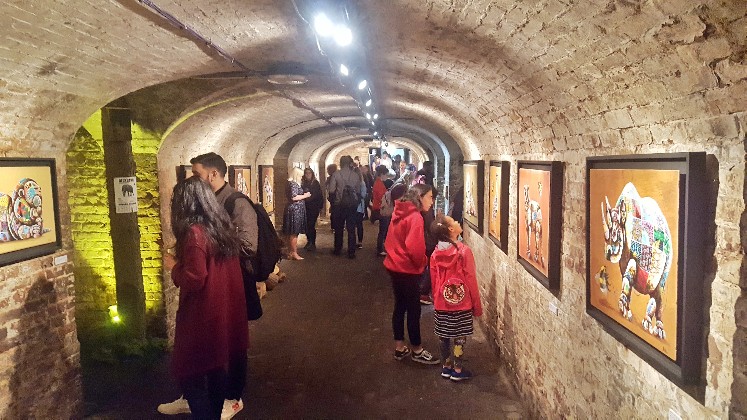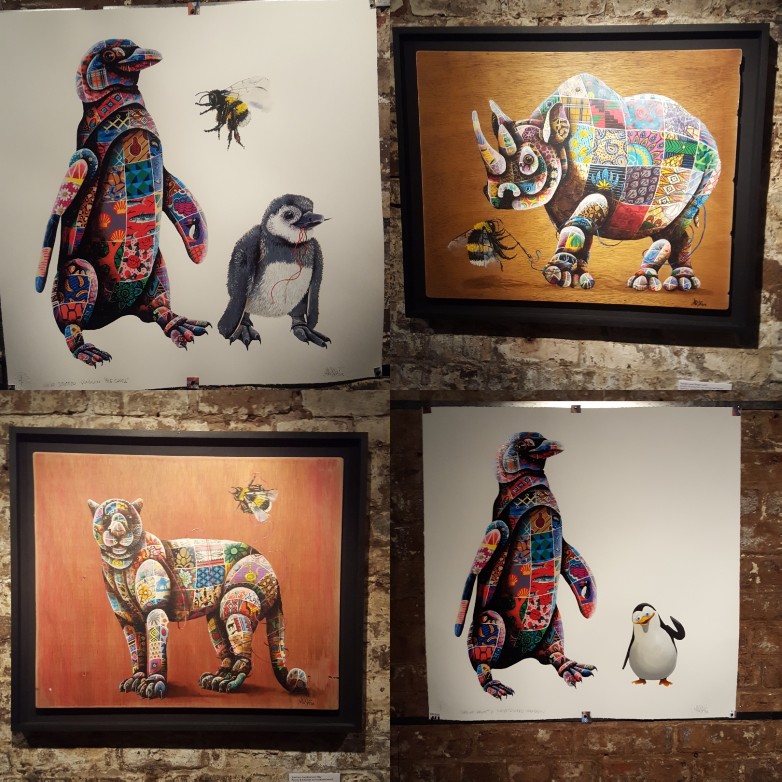 This was a great show due to the quality of the artwork on show but also because of all the surprises. The theme was animal extinction, with the pieces focusing on animals who are in risk or have been already extinct, with a special focus on bees.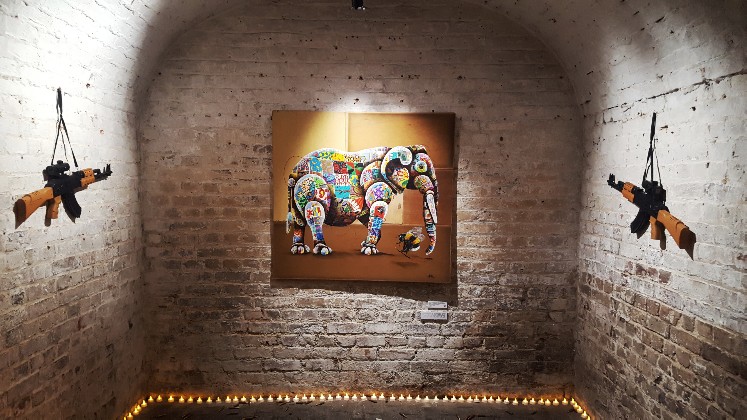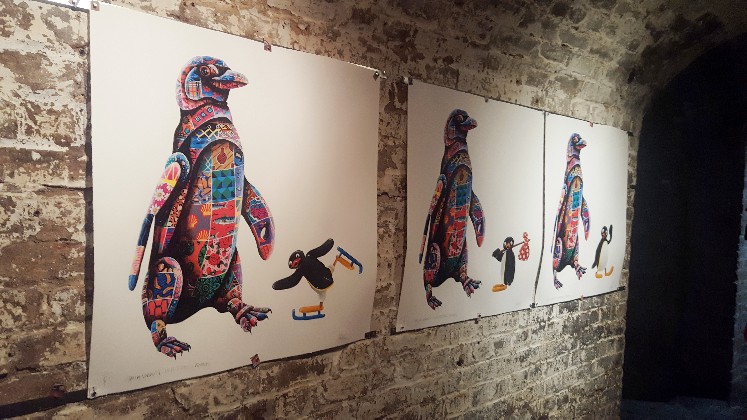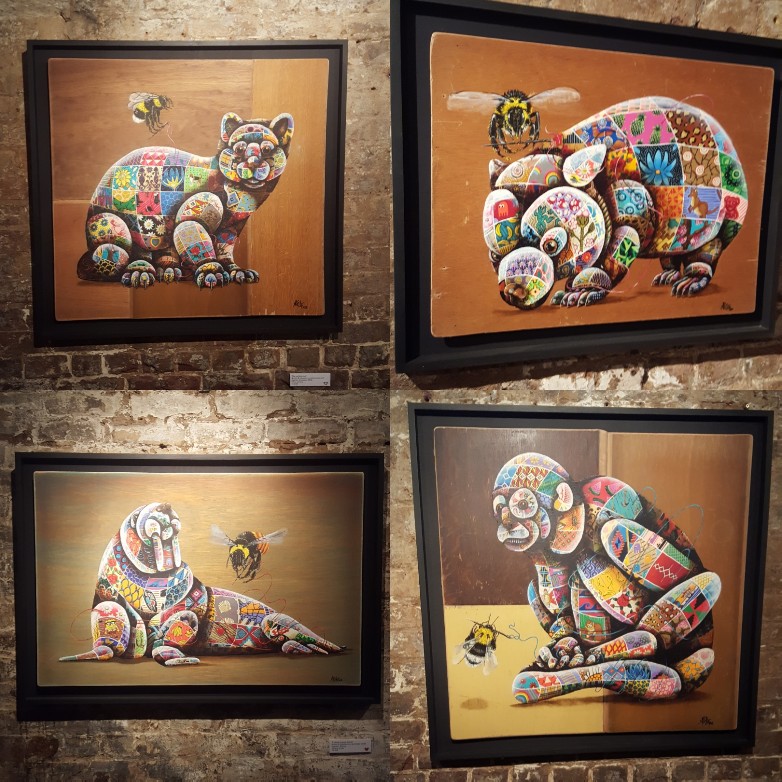 Bees are extremely important for human survival due to their role in pollination and their numbers are decreasing drastically every year. Certainly something to be concerned about and something the artist wants to raise awareness of with his artwork.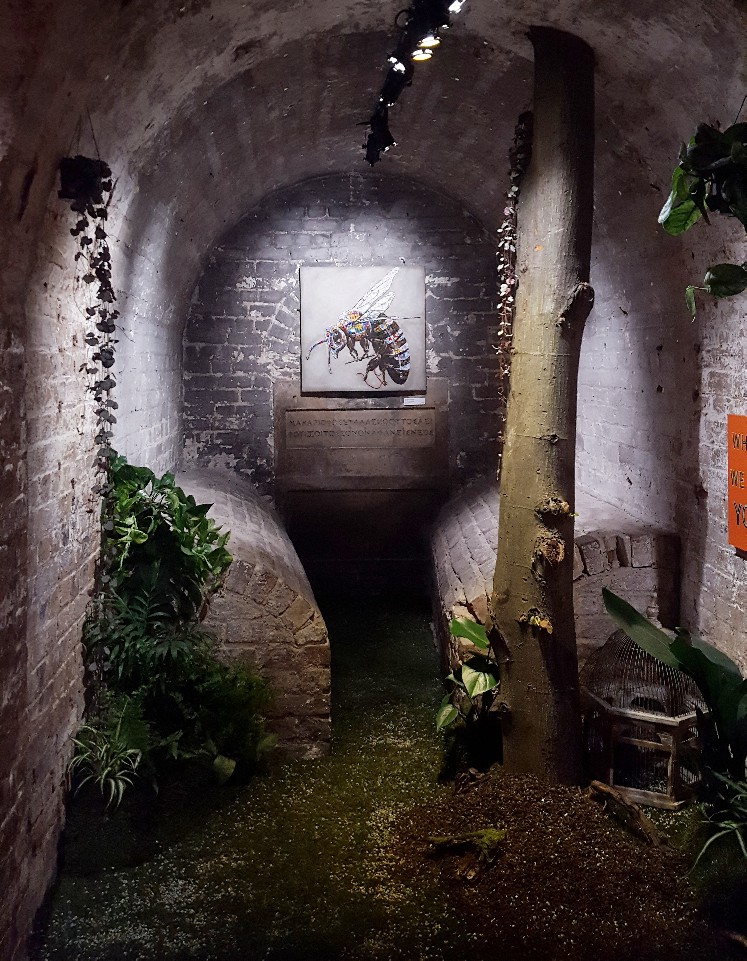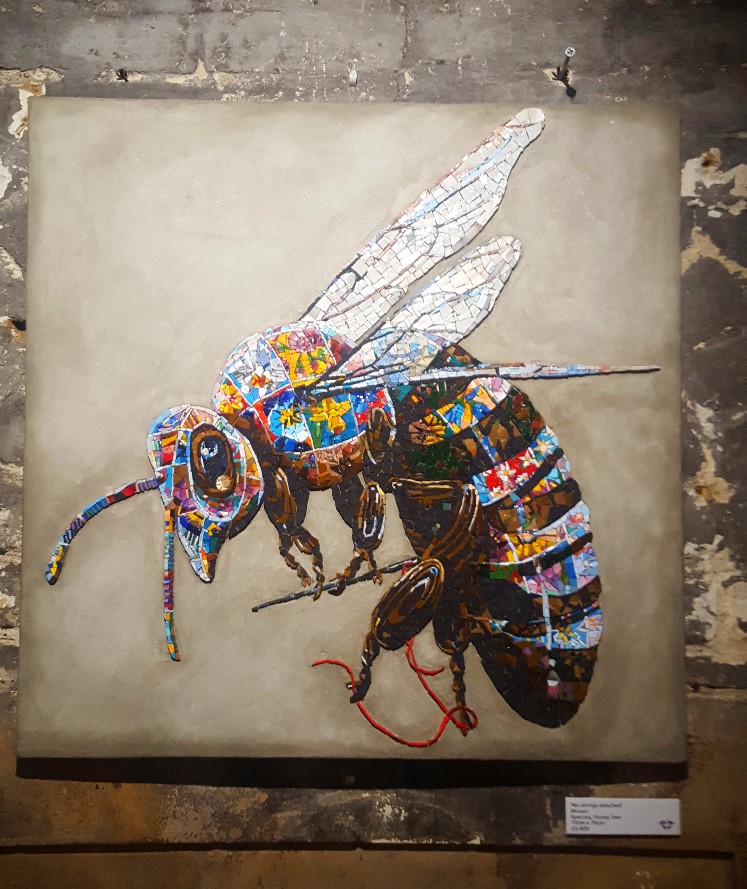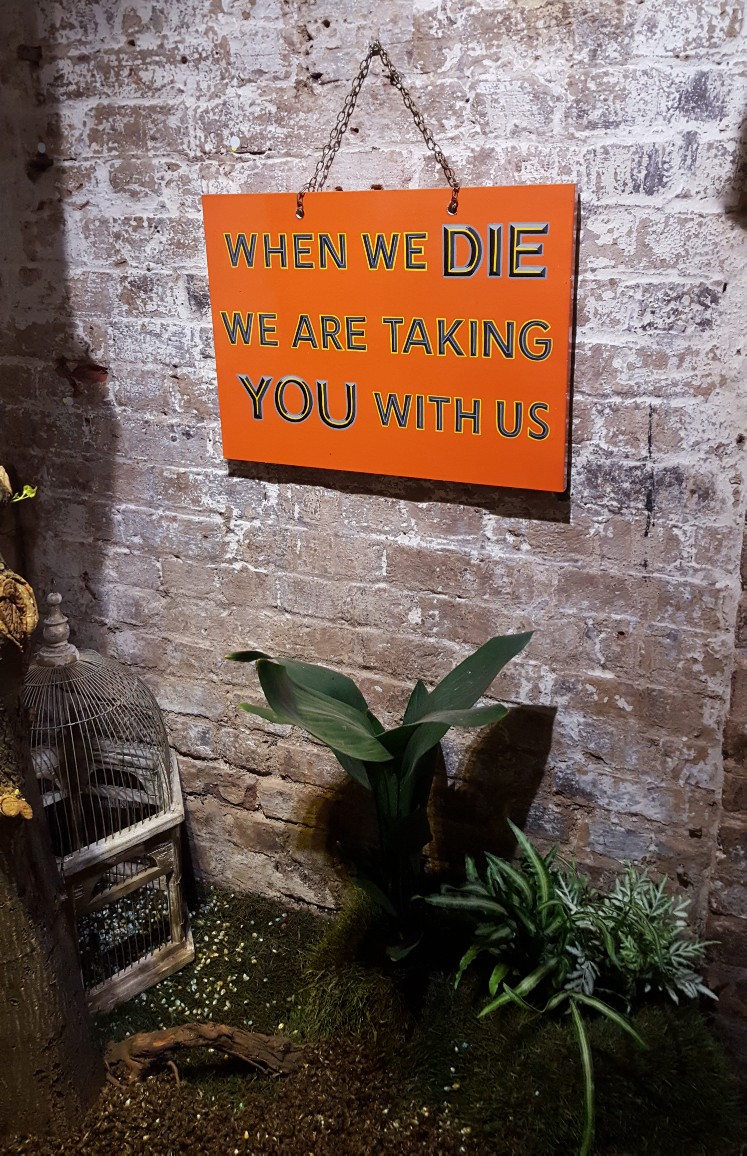 The bee is ever present in this show – be it in sculptures, paintings, prints and also the scent of honey that could be felt in the air. Even the wine bottles were decorated with a bee design by Louis.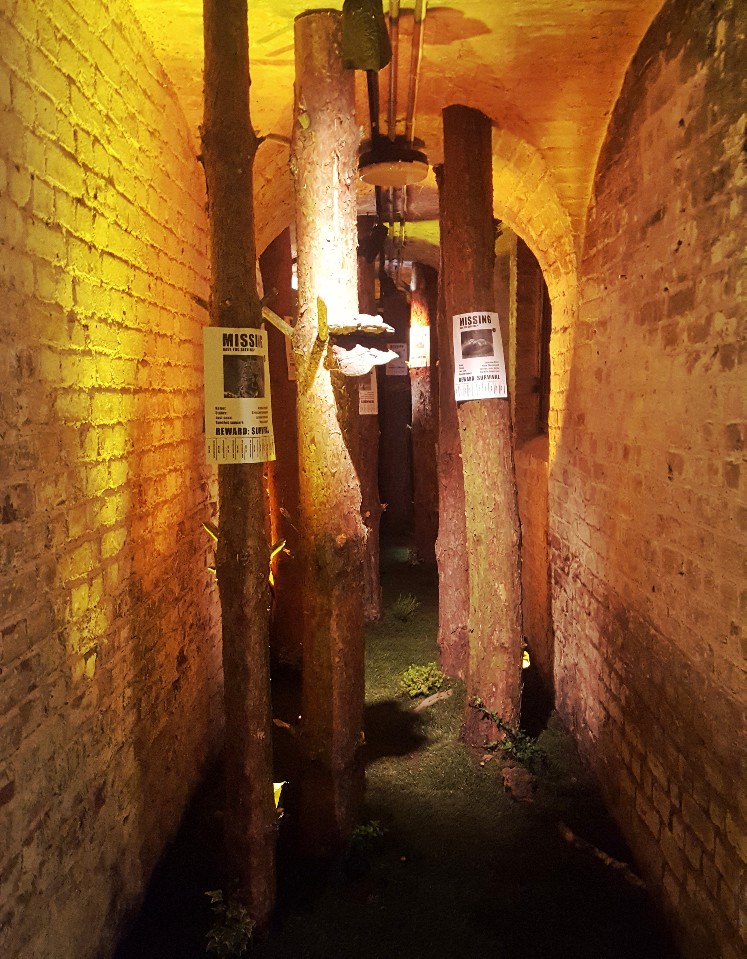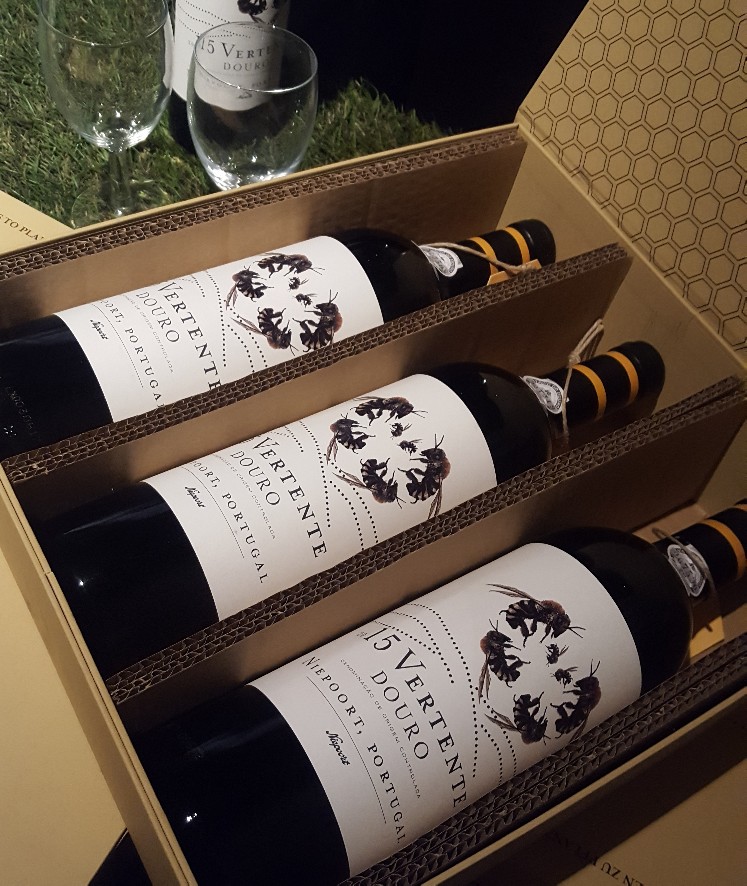 The show continues until Sunday and is definitely a must see if you're in London this weekend.
" Missing" by Louis Masai – open at the Crypt Gallery until Sunday 27th of June