As we gear up for a new print release, we met up with Ricky from Mesh and Blade for a quick overview of the process. Not all of us in the team are entirely familiar, so it was a good chance to understand a bit more of how screen printing works, as we will be working more and more with artists and printers, with the objective of creating the best quality prints.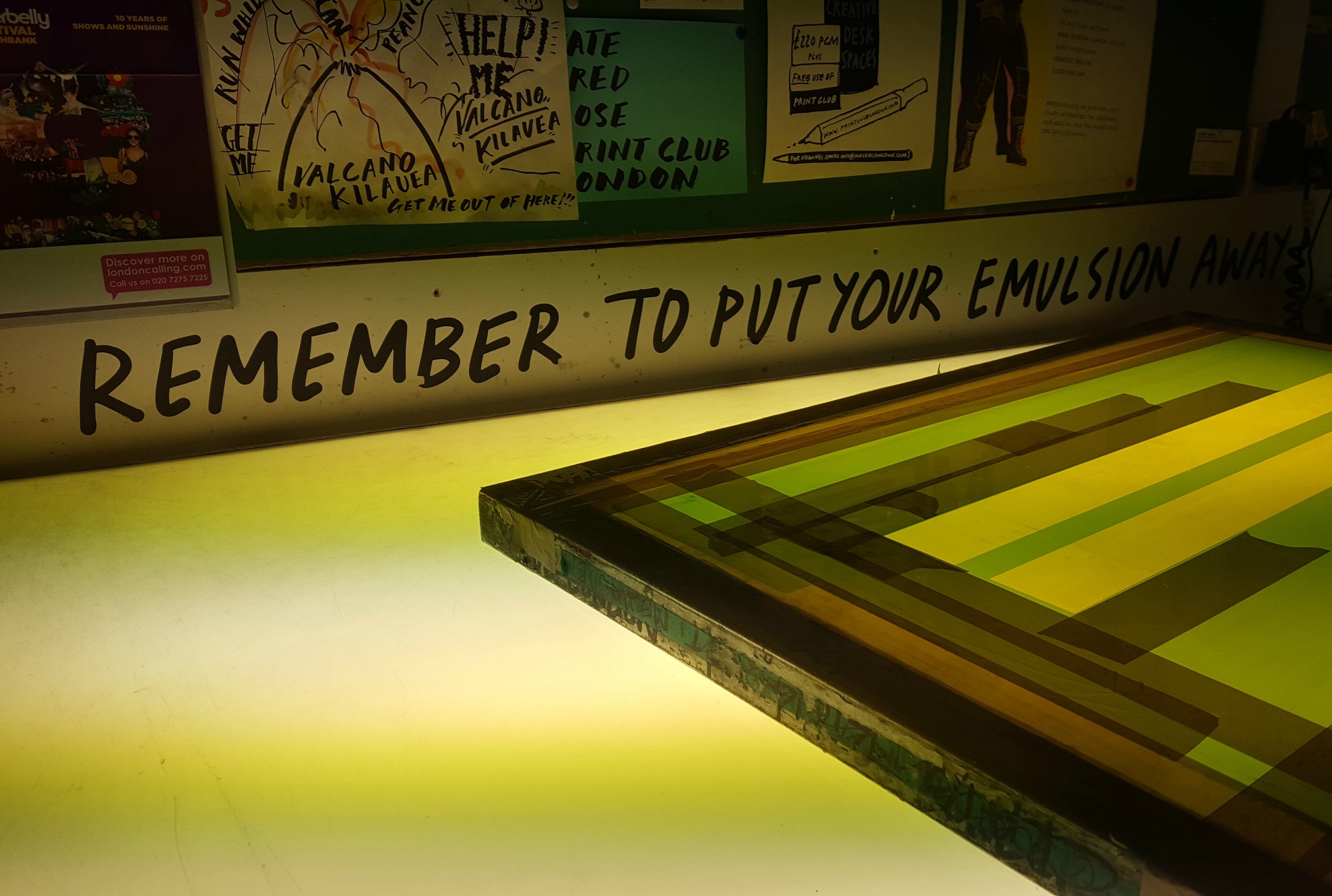 Print Club London not only has a gallery but also has a fully fitted workshop, where printers can come and make use of the equipment. They also have workshops available for both beginners and more advanced printers, check their website for more information about this.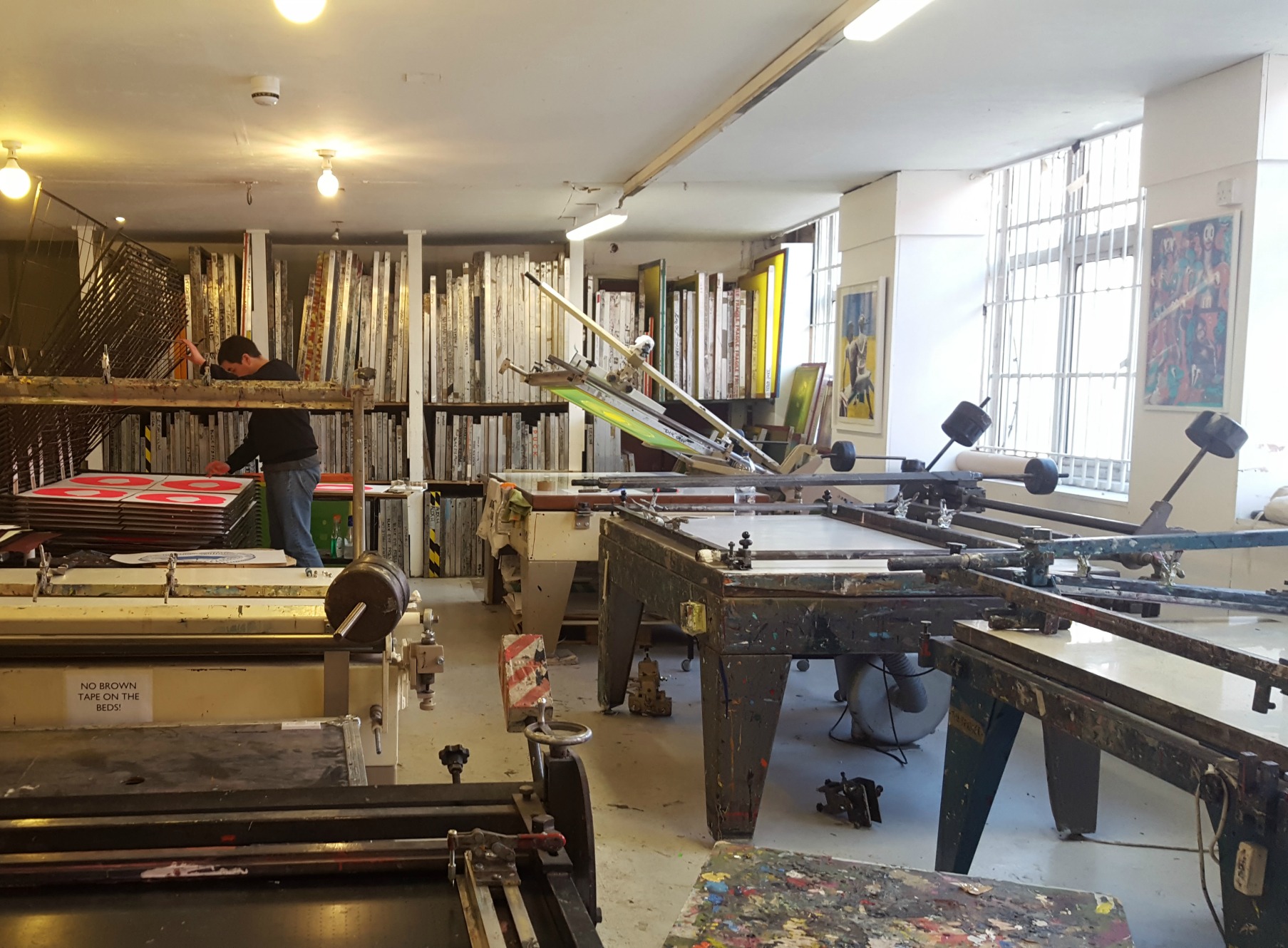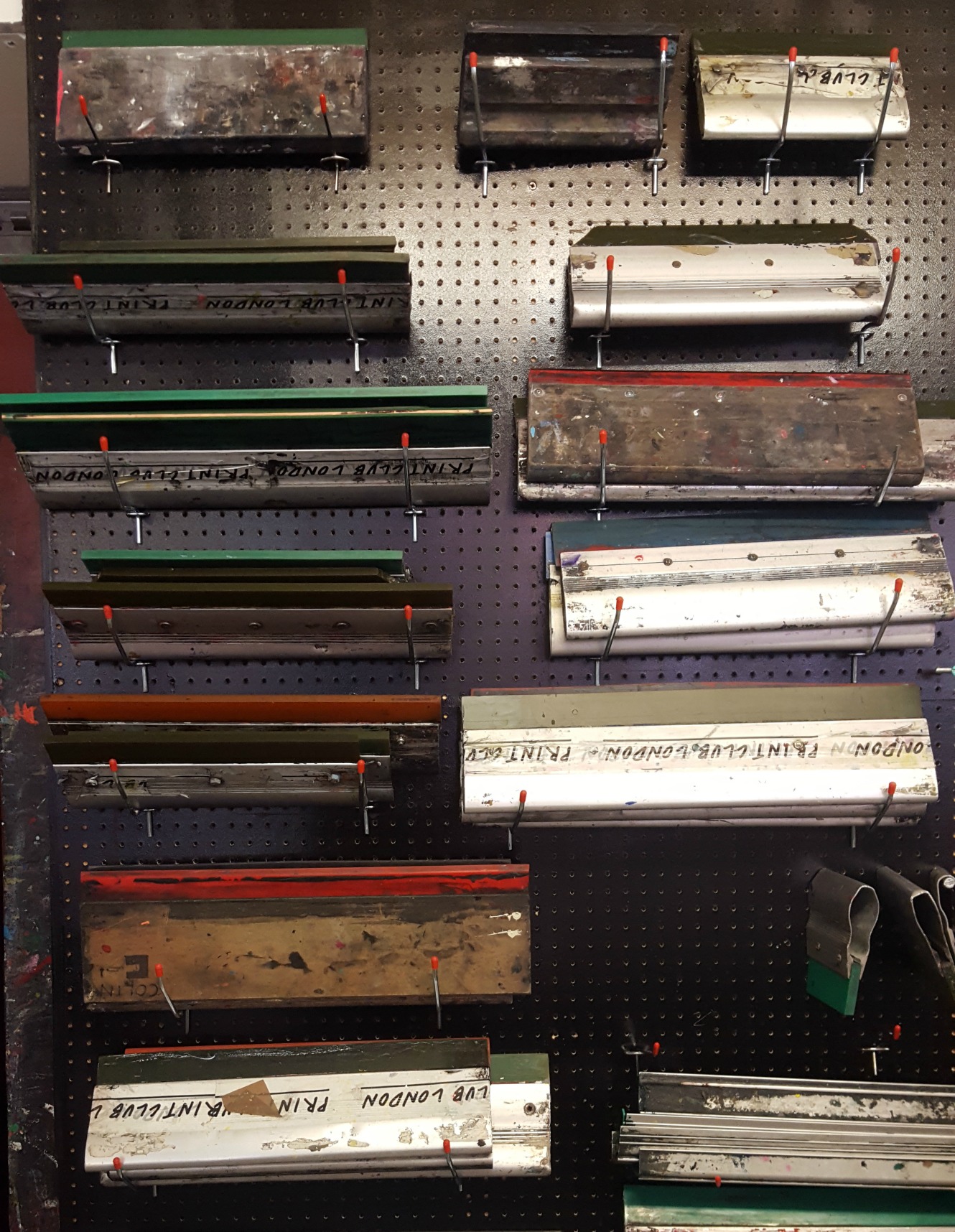 For now, we got acquainted with the machinery and tools available in a printer's shop, as well as how the printing process works. We've done a few pictures to share on our page, as seeing the process behind the creation of beautiful images can be as satisfying and interesting as looking at the finished product.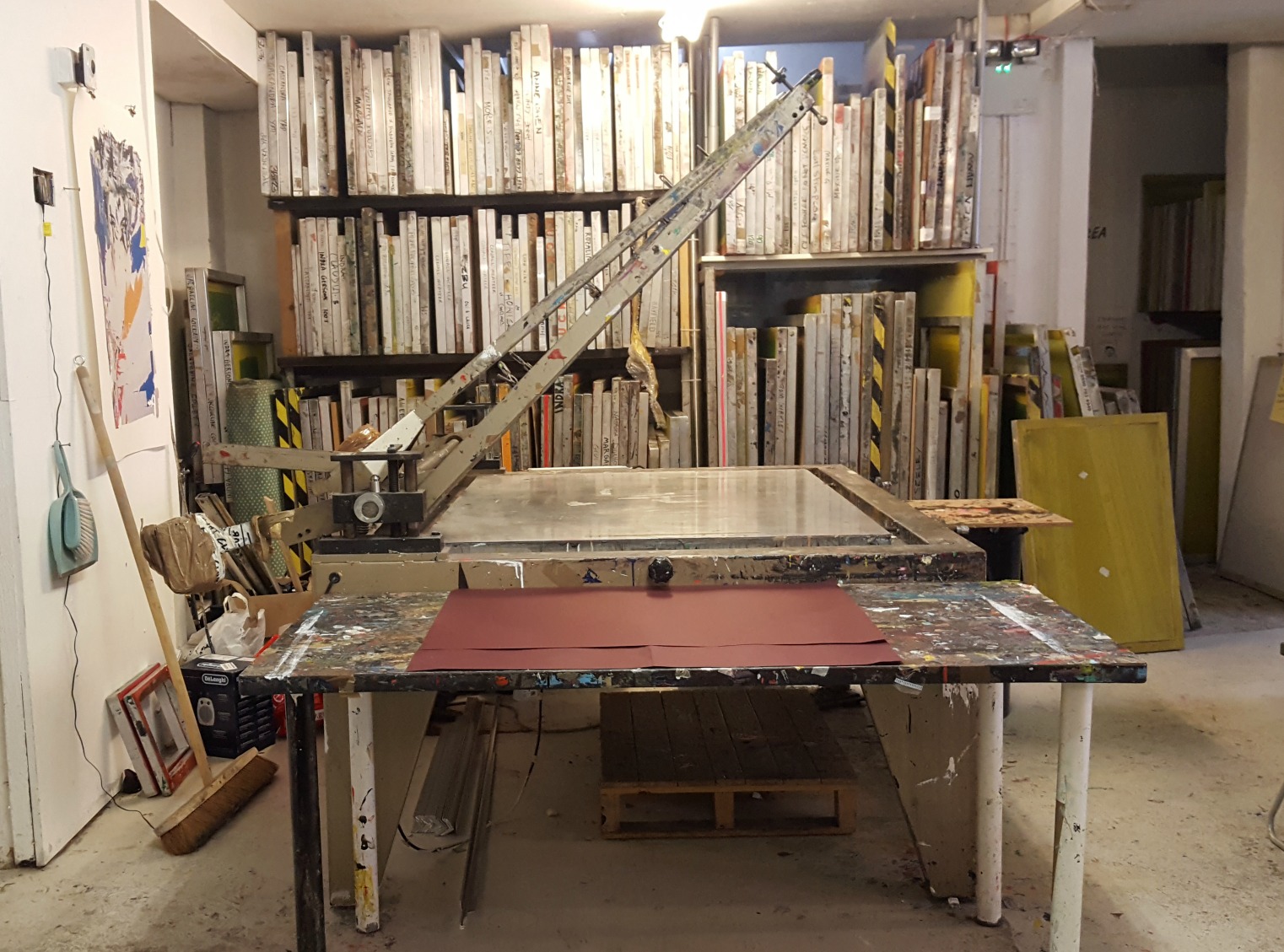 the same can be sometimes be said for the by-products of the process – these drip covered boards look beautiful in their own right if you appreciate a bit of abstractionism: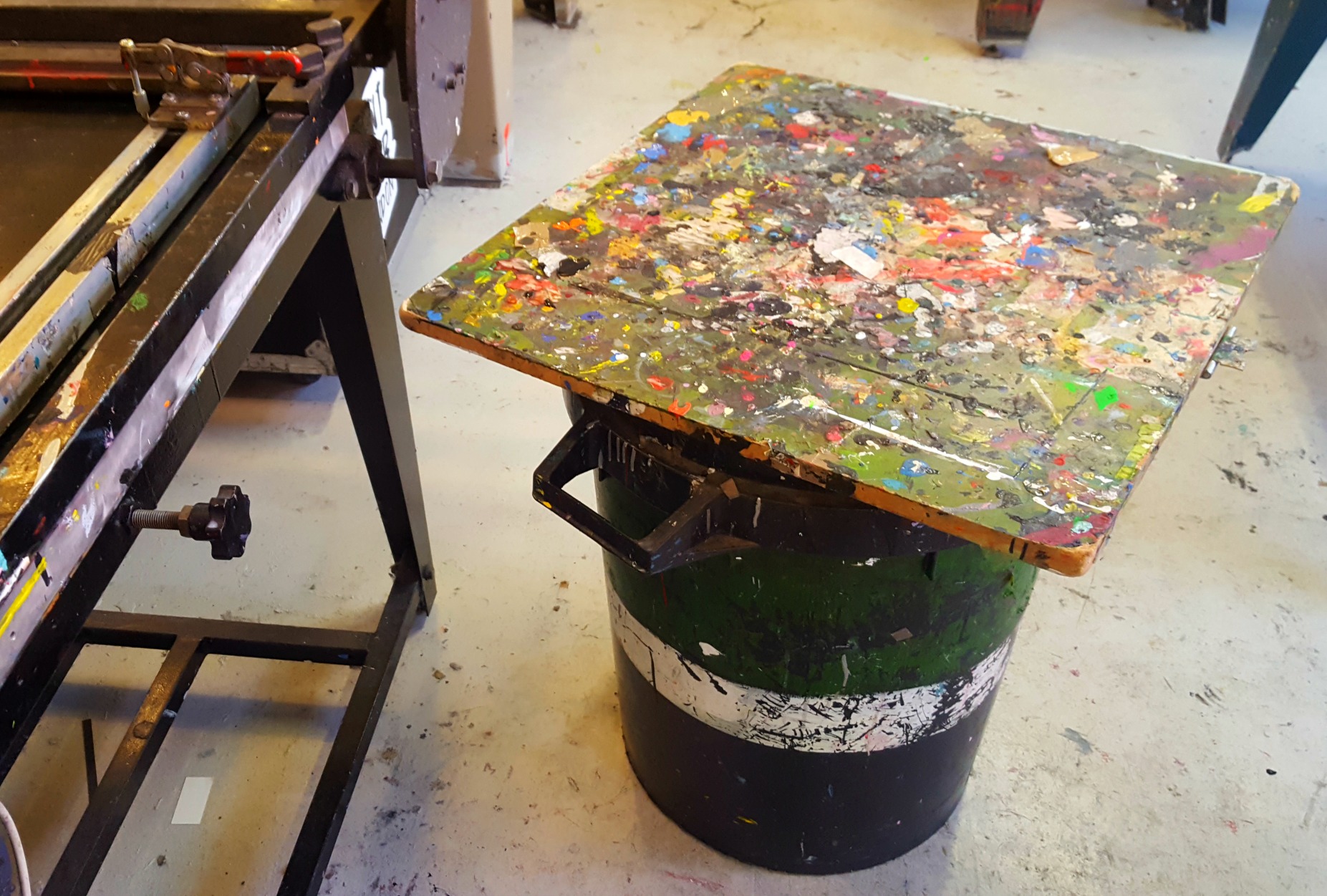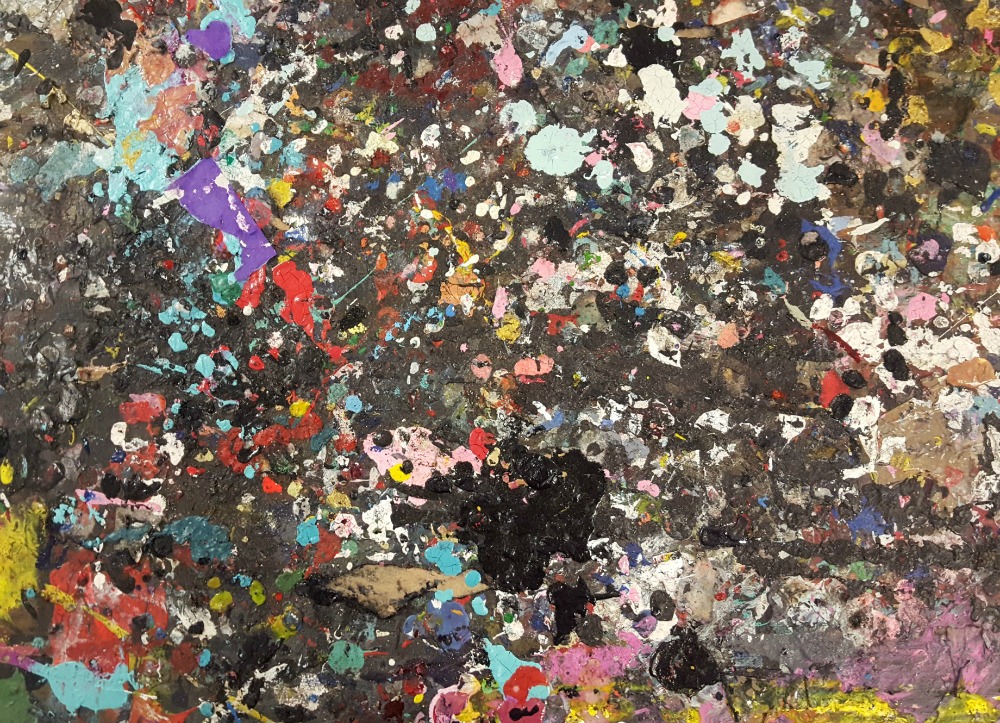 After the screen is ready and set up on the table, it is time to do some printing. This is possibly the best part of the process, not only because it is great to see images emerge on the paper, but also because playing with paint, is so satisfying!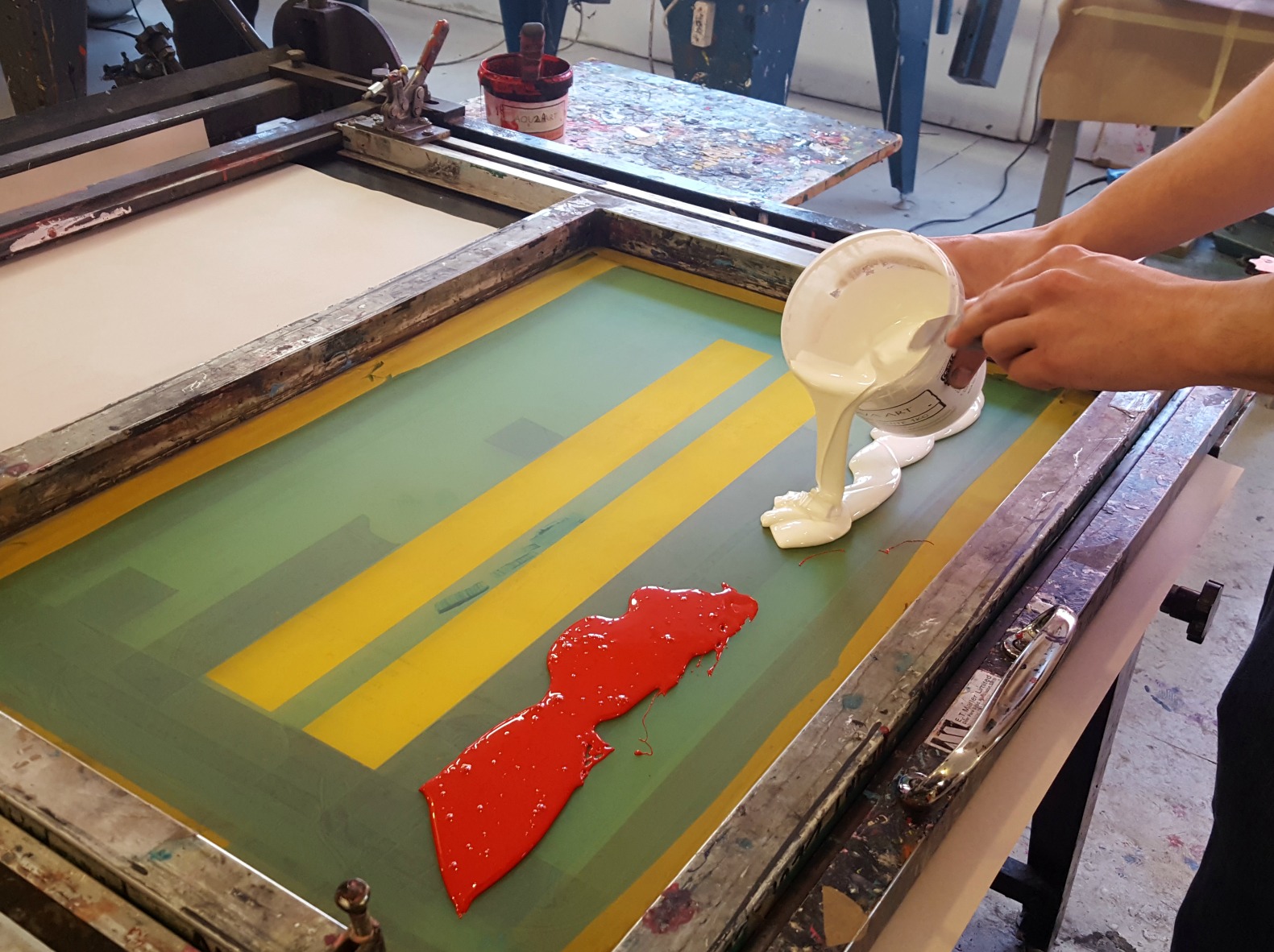 Spreading the paint…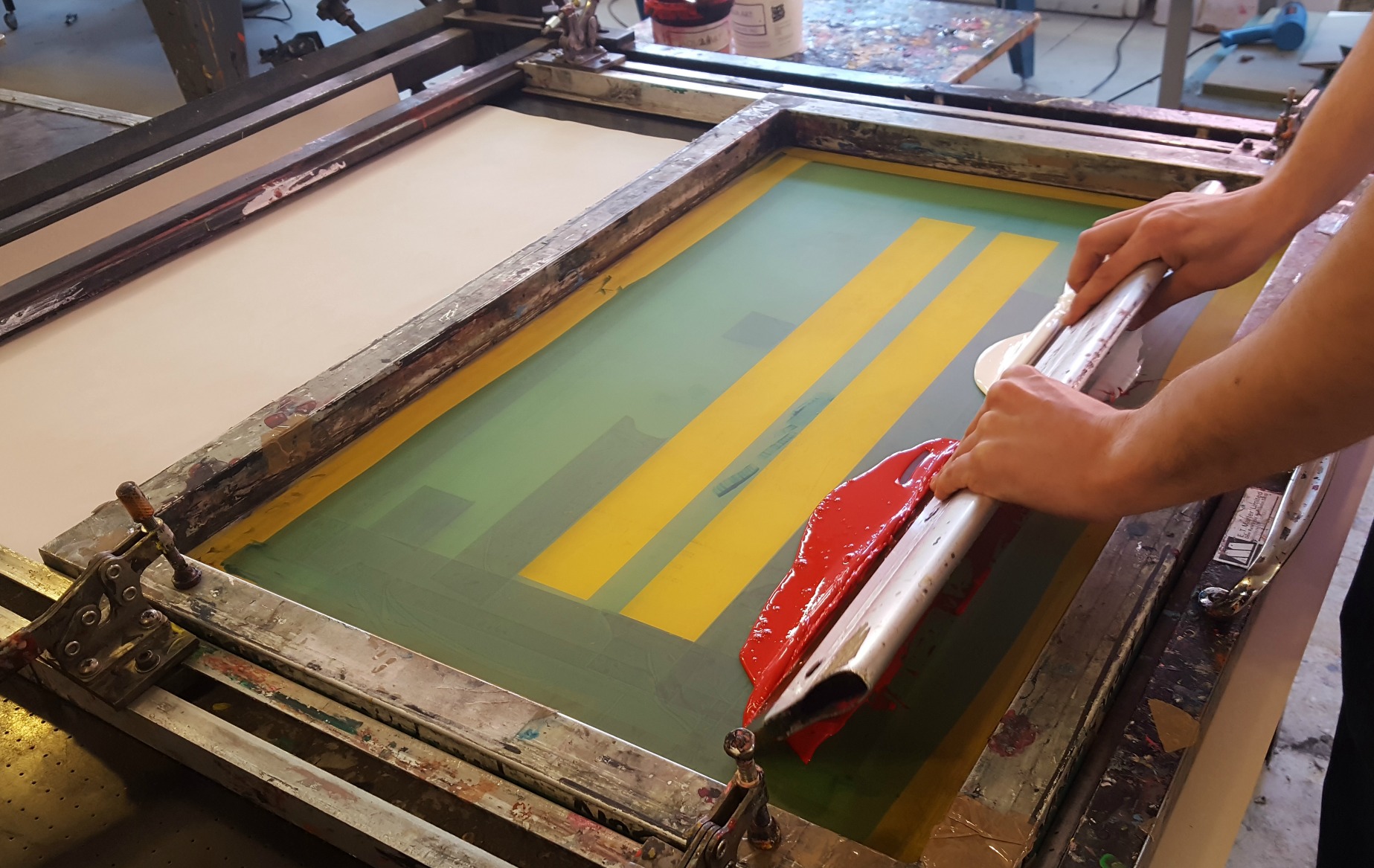 Applying the squeegee to the print…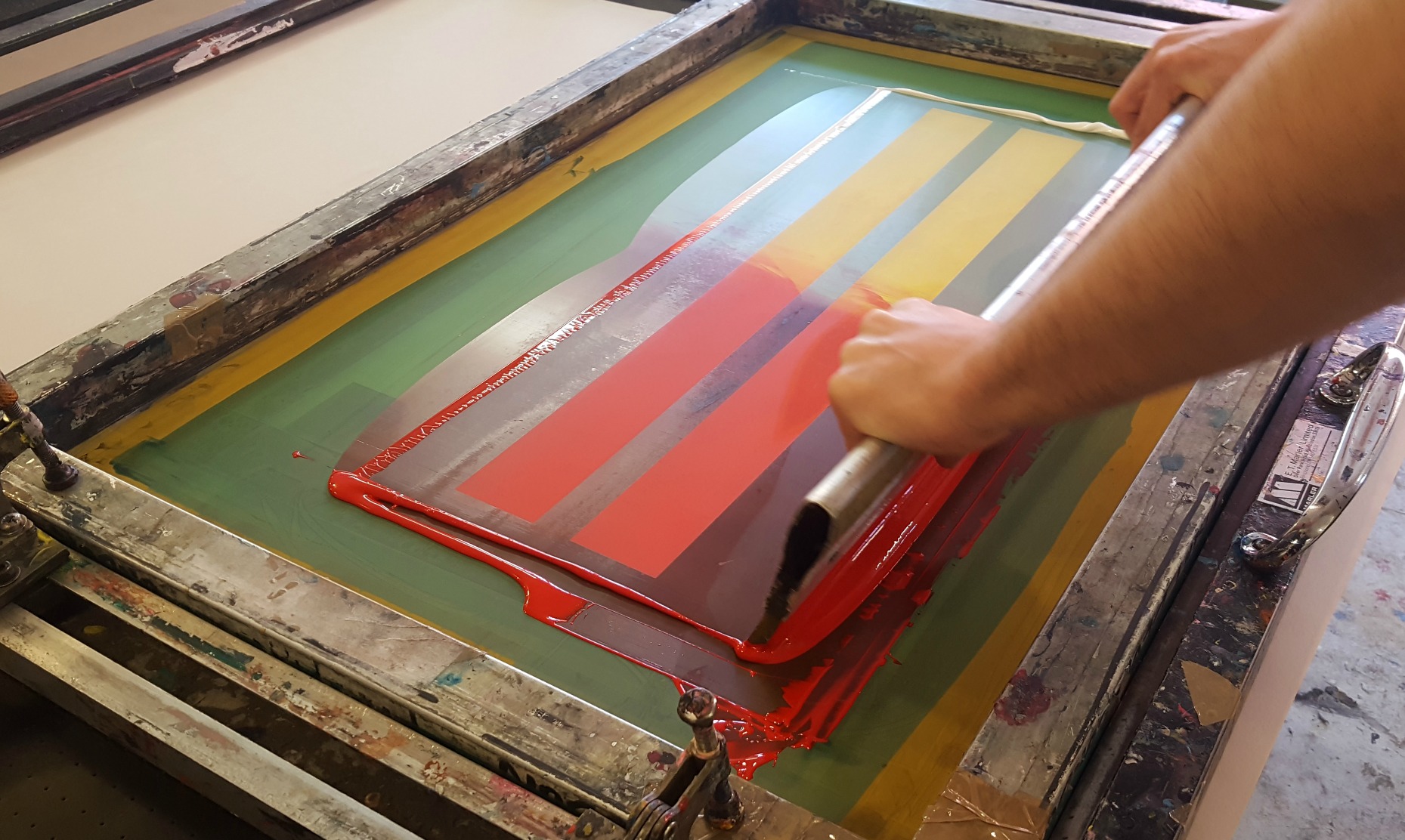 And voila… a test print. 
This post is by no means intending to present an exhaustive how-to of screen printing – especially because most of the process that involves the screen preparation has been left out. It is instead, a collection of impressions of the few hours we have spent at Print Club London and hopefully, it will have sparked your curiosity about the process.